TEAM - SHARNBROOK UNDER 8's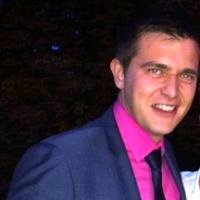 Manager - Jake Mummery                                                                                       

Coach 1 - John Capper
Coach 2 - Matt Jones 
Training – During the winter months we train on the astro turf at Sharnbrook Upper School on a Tuesday evening from 6-7pm. 
During the Summer months we move back to Lodge Road Playing Field, Sharnbrook.
Home Ground: Lodge Road Playing Field, Sharnbrook
Sharnbrook Under 8's play in the MKDDL (Milton Keynes & District Development League) on Saturday mornings. 
We centre our development on safe, fun and respectful interaction. Not only are we improving ourselves as footballers, we put a great emphasis on being respectful on and off the pitch – no one player is more important than the team!
Player Bio's
 Luca M. – Midfield maestro with a sledgehammer of a right foot, has the engine of a Rolls Royce.
Bailey L. – A real architect in midfield with skill in abundance and an eye for goal.
Ayrton T. – An artist at the top of the pitch with plenty of flair.
Ben C. – A powerhouse in midfield, you just try and stop me from dribbling!
Joshua R. – The anchor in defence with the speed of a jet, makes Dash look slow!
Sam H. – Gladiator in midfield or defence – You shall not pass!
Alfie L. – A hunter in midfield who can win the ball and beat his man.
Ashton J. – As agile as a cat between the posts and as brave as a lion.
Harry C. – The wall in goal, a real shot stopper.
 Statement from Pete Cook – FA Coach Mentor;
 I started working with Jake and the U8's at the start of the season and have been thoroughly impressed with what I have seen.
 Jake has created a fantastic environment for the kids to play football in, full of encouragement and enthusiasm.
He has earned the trust of the kids that play in the team and they all show him and their team mates respect. Which is clearly something that Jake has installed in them from day one.
 The training sessions Jake puts on are excellent and provoke the kids to really give their all and are encouraged to be creative whilst still maintaining (and encouraging) a sense of teamwork. The kids are in safe hands with Jake coaching them and will go from strength to strength not only as little footballers but as people too.
 It is wonderful to see kids playing football with a smile on their faces and fully enjoying their early days as footballers.
Pete Cook - FA Coach mentor